This week in Myths of sport We bring you a monster of swimming, Michael Phelps, a U.S. swimmer for 25 years. It is the athlete who most Olympic gold medals won in history with 14, in addition to the record for 8 gold at a single Olympiad.
Phelps It has equaled twice the record of achieving eight medals any Olympic matching the record of the Soviet gymnast Alexander Dityatin in Moscow 80.
The total number of medals is only surpassed by the Soviet gymnast Larissa Latynina, who won a total of 18 in his career (but only 9 gold). In addition Michael Phelps has broken 37 world records in swimming.
Surely Phelps It will try to get to beat that record in the London 2012 Olympics, when still only 27 years can opt to beat all possible historical records in the Olympics. In addition to being his fourth Olympic Games, although in its first participation it was only 15 years and did not get any metal, already surprised everyone being the youngest swimmer in the history of the Olympics.
World records to his credit
Phelps holds 4 world records by participating individually and 4 marks global relay:
Rome 2009, 100m butterfly (0:49, 82)
Beijing 2008, 200 m styles (1:54, 23)
Rome 2009, 200 m butterfly (1:51, 51)
Beijing 2008, 400 m styles (4:03, 84)
Rome 2009, 4 × 100 m styles (3:27, 28) along with Aaron Peirsol, Eric Shanteau and David Walters.
Beijing 2008, 4 × 100 m styles (3:29, 34) along with Aaron Peirsol, Brendan Hansen and Jason Lezak.
Beijing 2008, 4 × 100 m freestyle (3:08, 24) along with Garrett Weber-Gale, Cullen Jones and Jason Lezak.
4 × 200 m freestyle, Beijing 2008 (6:58, 56) along with Ryan Lochte, Ricky Berens and Peter Vanderkaay.
Olympic medals
GOLD
Athens 2004, 100 m butterfly
Athens 2004, 200 m butterfly
Athens 2004, 200 m styles
Athens 2004, 400 m styles
Athens 2004, 4 × 200 m freestyle
Athens 2004, 4 × 100 m styles
Beijing 2008, 400 m styles
Beijing 2008, 4 × 100 m freestyle
Beijing 2008, 200 m freestyle
Beijing 2008, 200 m butterfly
Beijing 2008, 4 × 200 m freestyle
Beijing 2008, 200 m styles
Beijing 2008 100 m butterfly
Beijing 2008, 4 × 100 m styles
BRONZE
Athens 2004, 200 m freestyle
Athens 2004, 4 × 100 m freestyle
Awards
World Swimmer of the Year Award: 2003, 2004, 2006, 2007
American Swimmer of the Year Award: 2001, 2002, 2003, 2004, 2006, 2007
Golden Goggle Male Performance of the Year: 2004, 2006, 2007
Golden Goggle Relay Performance of the Year: 2006, 2007
Golden Goggle Male Athlete of the Year: 2004, 2007
ESPY Awards 2005 | ESPY Best Olympic Performance: 2005
USOC Athlete of the Year Award: 2004
USSA Athlete of the Year Award: 2003
World swimming champion: 2003
James E. Sullivan Award: 2003
Teen Choice Awards – Male Athlete: 2005
Laureus World Sports Sportsman of the Year Award (nominee): 2004, 2005, 2008
Olympic member of USA: 2000, 2004, 2008
Multiple Olympic medals: 16
Record for most Olympic medals obtained in an individual event: 8 (Beijing 2008)
Street ' The Michael Phelps Way ' named in tribute to Michael Phelps: 2004
Gallery
Lot Detail
Source: goldinauctions.com
SPORTS ILLUSTRATED Michael Phelps: The Greatest Olympian …
Source: www.importitall.co.za
Autographed Michael Phelps Sports Illistrated Cover With …
Source: www.sportsmemorabilia.com
Michael Phelps Olympic Autographed Gold Medals Sports …
Source: sportsmemorabilia.com
Michael Phelps For Sports Illustrated Magazine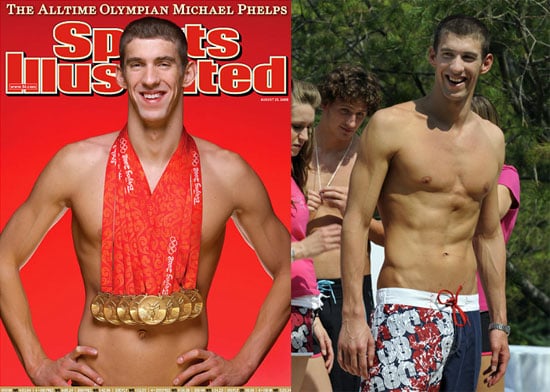 Source: www.popsugar.com
Michael Phelps vs Leonidas of Rhodes : 2168 year old …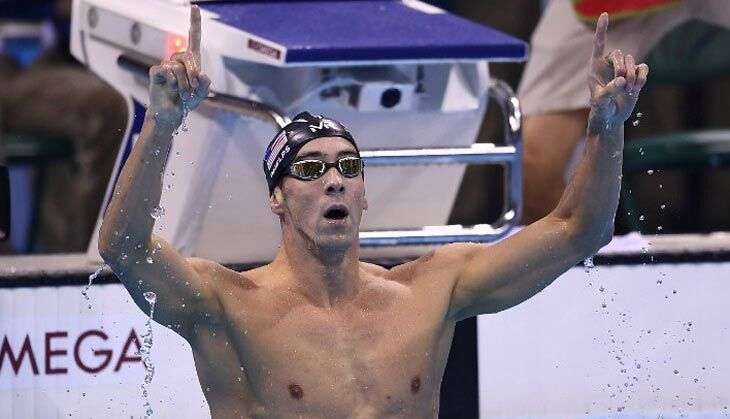 Source: www.catchnews.com
Michael Phelps Stock Photos and Pictures
Source: www.gettyimages.in
Emotions à Rio : Michael Phelps remporte l'or pour sa …
Source: www.telestar.fr
Michael Phelps retires: Olympian tells SI why it's time …
Source: www.si.com
Bewährungsstrafe für Schwimmstar Michael Phelps
Source: www.rp-online.de
923 best Sports Illustrated Covers images on Pinterest …
Source: www.pinterest.com
Team USA picks Michael Phelps to be flag bearer at Rio …
Source: www.usatoday.com
JO 2012 : Michael Phelps dans la légende, les Britanniques …
Source: www.lemonde.fr
Team USA picks Michael Phelps to be flag bearer at Rio …
Source: www.usatoday.com
Michael Phelps, pela Sports Illustrated
Source: www.ativo.com
Michael Phelps Celebrates Eight Golds Medals On Sports …
Source: www.accesshollywood.com
Michael Phelps pose avec ses 28 médailles pour Sports …
Source: www.tuxboard.com
Michael Phelps Resurfaces, Gossip Girl Spinoff & Who is …
Source: thepreppyprincess.wordpress.com
Phelps to carry US flag during Olympic opening in Rio
Source: www.boston.com
Kids' Choice Sports Awards: Michael Phelps to Receive …
Source: www.hollywoodreporter.com